Oh jeepers! It's the week of Take Bake the Night!!!
We have a special request this year that folks take an extra slow pace. We've got all the time in the world to remind Hamilton that we've had enough of sexual violence.
We ask folks to walk slowly to include folks with mobility issues, folks who use canes, walkers or wheelchairs, folks with little humans and strollers.
It can feel really crappy to be left at the back of the event.
Why not just slow down the sound truck at the front of the march?
We do! Problem is quick walking folks often surround the sound truck which is quite dangers. Please stay behind the sound truck and give it lots of space. We're gonna take our time.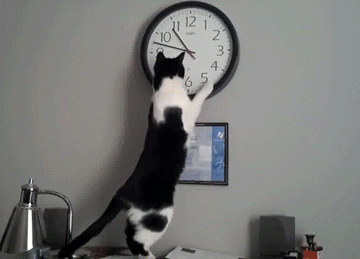 March Guidelines
Please:
Walk behind the soundtruck.
Be patient – folks with strollers or folks using wheelchairs or walkers may need to move more slowly.
Follow the marshals instructions. Marshals are wearing reflective vests.
Talk to a marshal if you need assistance.
Use the shortcut back to City Hall at Summers Lane if you are not able to walk the entire route.
Visit the SACHA table or call SACHA's 24 Hour Support Line – 905.525.4162 – if you need supportive listening. Take Back the Night can bring up a lot of emotions – joy, anger, sadness, excitement, fear, love.
—————
 'Until all of us have made it none of us have made it.' – Rosemary Brown
Take Back the Night
, an annual event organized by SACHA, is a powerful opportunity for survivors and their supporters to actively build connections, assertively reclaim our right to safety, and courageously stand up against violence.
When: Thursday, September 28th, 2017
6:00pm – We Gather
7:00pm – We Rally
7:30pm – We March
Where: Hamilton City Hall – 71 Main Street, Hamilton ON
More info:
We will have both an HSR and a DARTS buses following the march for folks who are not able to march.
If you are not able to march the entire route there is a short cut back to City Hall at Summers Lane near the Hamilton Convention Centre. There will be a TBTN marshal waiting there to walk with folks back to City Hall.
Have worries about the event? Read more about You Can March With Us and Reasons Not To Come to TBTN.
Join the conversation on Twitter using the hashtag #TBTN2017.
For more information or to request ASL interpretation, contact SACHA:
905.525.4573
sacha@sacha.ca
http://www.sacha.ca
We are extremely grateful to all the folks that make Take Back the Night happen in Hamilton, especially Public Service Alliance of Canada & WAWG. Click here to help make TBTN thrive and to help SACHA support survivors and end sexual violence.